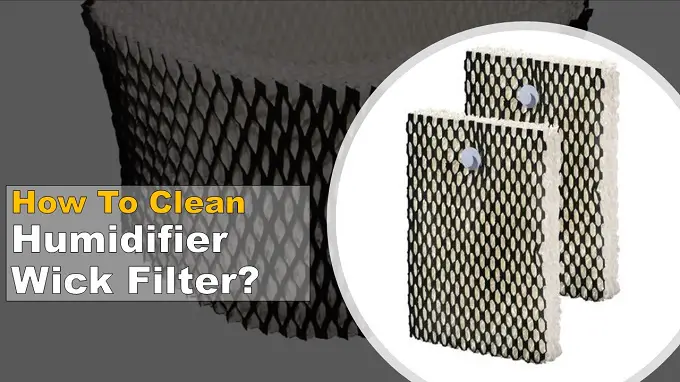 Humidifiers are the best inventions for the dry winter season.
It helps to eliminate dry air in the atmosphere and thus reduces the chance of getting attacked by airborne diseases and various other ailments caused due to dry air.
However, it should be noted that the device requires regular cleaning and maintenance after periodic usage so that you can enjoy the maximum benefits for a long.
Mineral deposits, which are often seen within the device and on filters, should be cleaned thoroughly once a week so that your unit does not go wrong.
Below you can find some of the basic steps, tips, and advice on how you can clean your humidifier filter without any mess or hassle.
How to Clean Humidifier Filter Using Vinegar?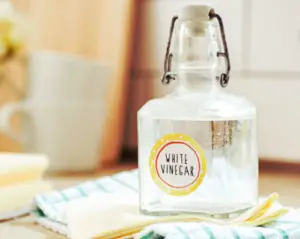 Vinegar is one of the best cleaning agents (due to its natural acidic properties) that can be used for cleaning very dirty filters.
Disinfecting or sanitizing your humidifier filter once a week or two is always recommended.
You can do this by using liquid solutions like vinegar or bleach that offer better cleanliness and functioning for a long – without you worrying about growing molds on your humidifier wick filters.
What does Will need?
For cleaning humidifier filters with vinegar, all you need is:
Distilled White Vinegar
Towels and Rubber gloves
Bucket and Soft cloth for wiping clean
Step #1:
Unplug the device, remove the tank and drain the water from the tray.
Step #2:
Set the water tank on a clean towel and remove the filter as per the instructions in the instruction manual.
Take care and remember the steps while dissembling the filter so that you can quickly assemble it again after cleaning.
Step #3:
Now fill warm water in the bucket (a large container or sink) and place the filter.
Make sure that it is completely soaked without any top layer floating on.
Step #4:
Add distilled white vinegar in the water (in a ratio of 1:2).
Mix it gently using your hand. Use gloves if needed.
Step #5:
As you are rinsing the filters, look for any damaged or decomposed areas.
You may have green molds, black or pink deposits, and even mineral deposits at the corners or in the main areas.
Clean them if they required by little scrubbing. You can use a soft brush for this.
Step #6:
Allow the filter to be soaked in the solution for 40-60 minutes. The more it is immersed in the solution, the better the results that are achieved.
Step #7:
Now check the filters for deposits or any dirt settled on them. Place it back in the solution if required for some more time.
Step #8:
Now remove the humidifier filter and, rinse it thoroughly in clean and cool water, let it dry naturally for some time.
Drying your filters is essential before you place them back in the humidifier machine.
Step #9:
Empty the left vinegar solution and clean the water tray/tank with soapy hot water; repeat the method with clean water.
Step #10:
Fill the tank and place the filters back in their position to let it function normally.
This process of cleaning the washable filters in vinegar solution should be followed every week or month, based upon the usage and rate of deposits that build upon the filter.
Besides this, you can follow the manufacturer's instructions and recommendations to accomplish safer cleaning.
How to Clean a Humidifier Filter Without Vinegar?
In case you do not want to use vinegar or you do not have it available, you can clean your humidifier filters and tank just by rinsing with plain tap water.
However, this is not a recommended method for cleaning and sterilizing the filters entirely as it leaves back some gunk which may include bacteria and viruses.
Using bleach (in place of vinegar) is often recommended to sanitize the device thoroughly – when you do not have vinegar.
The few most common things you will need to wash a humidifier wick filter are:
Cleaning solution or soap water
An old toothbrush or a scrubber
A clean absorbent towel
No matter what brand of humidifier you use (Vicks, Honeywell, Bionaire, Homedics, Crane, or any other), the very basic steps you need to follow for cleaning your humidifier filter remains the same.
These are:
Step #1:
Unplug your humidifier, remove the unit's tank and drain off the old leftover water to set aside the tank.
Step #2:
Now remove the outer casing of the device and take out the reusable dirty filter (which is most of the time located inside the motor housing of your device).
Step #3:
By looking at your humidifier wick filter, you can judge the level of cleaning it may require.
If the filters are slightly dusty, these can be cleaned easily by soaking and rinsing in fresh cool tap water.
You can use your unused toothbrush to lightly brush away the debris stuck on the filter. Once your filter is clean, rinse and shake off the water.
Step #4:
When you have cleaned your filter, care that you do not leave it wet for long. Use an absorbent towel and place the wet filter on it.
Allow it to dry naturally (in 1-2 hours), and do not use the tools like hairdryers as it can damage them permanently.
Steps for Cleaning Your Whole House Humidifier Filter
Cleaning the filters of your whole-house humidifier (like an Aprilaire humidifier) can be a bit tricky and time-consuming as compared to portable ultrasonic humidifiers.
However, following your Humidifer's Owner's Manual guidelines can help you go through the process quickly.
The basic steps that you need to follow while cleaning your furnace-mounted humidifier and its filter are as follows:
Switch off the power supply and unplug the device
Now disassemble your humidifier device to access the inside of the unit
Drain out the leftover water in the reservoir and fill clean freshwater (to about 2/3rd level)
Add a small amount of chlorine bleach that will take care of microbes and viruses present in the tank
Now whirl around the water solution slowly to clean the reservoir tank so that it gets free from growing molds
Check for the scale build-up at the corners and make sure that it also gets removed
Now drain out the water solution and fill it again with fresh water. Rinse and clean the reservoir slowly
Now that you have cleaned the unit and reservoir, you need to clean the filter (water panel, water pad, or evaporator pad).
Before cleaning, check in your instruction manual – whether your specific whole house humidifier model allows it to get cleaned.
If the filters are reusable and need cleaning, you can clean, remove and clean them by immersing/soaking them in clean cold water. Use vinegar if it's too dirty.
If the wick filter or water panel in your furnace humidifier is not washable, you need to replace them annually.
Cleaning Humidifier Wick Filter: Warning, Tips, and Advice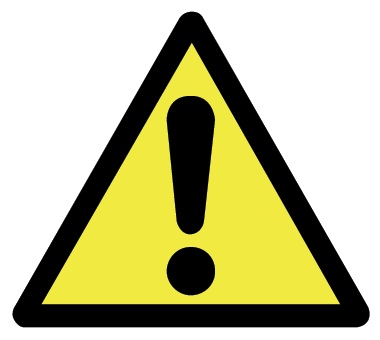 Cleaning the filters, whether a furnace humidifier or a portable room humidifier, is a task that should be done with proper care. Here are a few essential points you should care for:
 Using formulated solutions (other than vinegar or bleach) for disinfecting the humidifier air filters can progressively worsen out the synthetic material of the filters and should be therefore avoided. If you are using bleach instead of vinegar for sterilizing or cleaning extensive mold on filters, be ensured that you wear gloves and work in a ventilated area.
Add the proper amount of water (more than you used while preparing a vinegar solution) as it is a bit hard.
 Make a note that if your reusable humidifier filters are too dirty to be cleaned, do not waste time and energy cleaning them.
These stubborn filters may seem clean after a regular cleaning but may contain various viruses and bacteria left behind. These may be highly dangerous for your family, especially for babies.
As filters of the most popular humidifier models are readily available online at a most affordable price, you can check and buy a new humidifier filter for your particular model, before trying to clean them.
I recommend that you should go for cleaning the moldy air filter ONLY if you find that it is not available in the market for your machine type and model.
If available, throwing out the old one and buying the new one is the best option.
Check online, buy and get it replaced easily, just to ensure that your family enjoys the best hygienically clean mist of air all the time in all seasons.
The Final Thoughts
Only in good working conditions humidifiers can help you enjoy the most comfortable days and restful nights without any issue.
If you and your family rely on one of these humidifying devices, you should adopt a habit of cleaning its removable filter at regular intervals.
Although the routine cleaning of filters (as mentioned above) is good enough to keep your humidifier in healthy working condition, using vinegar or bleach is highly recommended if you are particularly concerned about growing humidifier filter mold.
Treating the humidifier filter with vinegar or bleach-based cleaning solutions is also useful if the filter is excessively contaminated and hard to clean.
How to Clean Aprilaire Humidifier Filter?
Meen Smith is a nurse by profession who loves writing online, spending time with her family and caring for the elderly. She has already worked as an associate editor on various moms, babies, home appliances, kitchen, and healthy living blogs. In her spare time, she also enjoys drawing, reading/writing kindle eBooks and improving her skills a bit.