As soon as the weather cools, heaters start up in home to make the atmosphere warm as well as dry.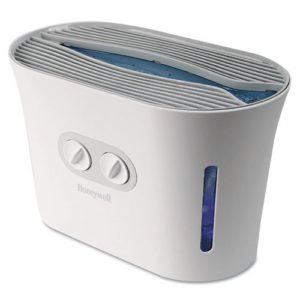 No doubt, you get the relief from cold weather, but the dryness in the air can adversely affect to cause problems such as congestion and cough which interrupts normal living and sleep at night.
Based upon the region you reside and the budget you have, you can purchase a humidifier which presents an aromatic healthy place and at the same time balances the moisture in the dry air.
Top fill humidifier is a humidifier type which is good to have for your family as it offers lots of benefits as compared to various other models.
What is Top Fill Humidifier?
Those who feel difficulty to carry or lift removable water tanks from a bathtub, prefer to have these types of humidifiers for their room.
As the top fill humidifiers have a removable water tank which can be filled at a sink and then carried back onto the base of the humidifier, it becomes much easier for anyone in your family to fill the tank.
The tank can also be filled by pouring water directly into it without taking it near to the water tank, tap or a sink, which makes it even easier for you to refill. All you need is a desired size water container (either large or small) for refilling. You can consider this as easier as watering the plants.
Being easy to fill without any worry or stress, these humidifiers are perfect for those who are mainly suffering from problems such as arthritis or any other mobility issues. As these patients are unable to lift or carry a filled water tank they can easily fill the tank near to their bed side.
Top fill humidifiers comes in two varieties which includes: cool mist top fill humidifier and warm mist top fill humidifier. As per your desire and requirement you can buy one that is most suitable for you.
Also Read: Cool Mist Vs Warm Mist Humidifiers for Coughing and Cold?
10 Benefits Offered By Top Fill Humidifiers
As such top fill humidifiers comes with many great features and benefits. Few of them are as mentioned below:
Easy to fill tank with top fill direct pour feature which eliminates the need to lift weighty water tanks
Presents high and low output settings
Easy to clean with easy wipe surface
No white dust due to the evaporative technology
Has antimicrobial treated filter which helps to remove the impurity from the water
Works nearly 36 hours for every filling
Holds expendable wick filter
Warranty to exchange in case of any damage
There is automatic shut off when the tank gets empty or when it reaches to the desired humidity
The built in humidistat maintains the humidity level and always stay on the mode
While buying these types of humidifiers it is important to check for the type of filters present in a humidifier. This is important to check to make the device more durable as most of the humidifiers demand cleanliness for better performance.
Honeywell Top Fill Cool Mist Humidifier Reviews
Honeywell is a top brand which is well known for providing great humidifiers and other home appliances. It offers wide range of top fill cool moisture humidifiers as well as top will warm mist humidifier. These may include both filter and filter-less models.
Honeywell Top Fill Cool Mist Humidifier is an exciting humidifier machine to help reduce the flu viruses in the air and on the surfaces. Many choose it as the right choice for their family due to the best features it offer.
Some of the best features offered by Honeywell Top Fill Cool Mist Humidifier include:
Easy to use with variable moisture output settings
Illuminated water window that indicates the time to refill the tank
Provides easy to fill feature to fill the tank like watering a plant
Automatic moisture balance system with continuous flow of water
Easy to clean with dishwasher safe parts
Works for 36 hours every filling
Suitable for large rooms
Quiet in operation

Demineralization cartridge included
You can rely on these Honeywell top fill 1.25 gallon cool mist humidifier to enjoy safe and healthy environment all the time. Just install it in your room and be free from polluted dry air which contains harmful allergens and particles.
As per our research and experience we have found that Honeywell top fill humidifier machinesHoneywell top fill humidifier machines are available much affordable at Amazon.com.
As top fill humidifiers are growing in popularity you should definitely consider replacing your old humidifier with this new machine to fulfill the needs of your home and family. These are worth investing for your family. And we are sure enough that your family will love and thank you for this!