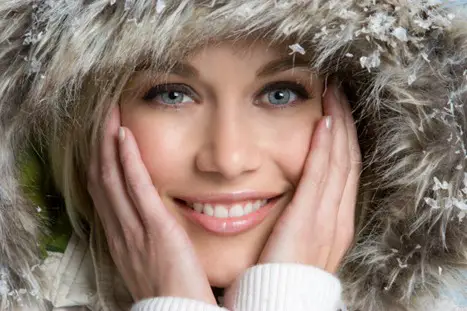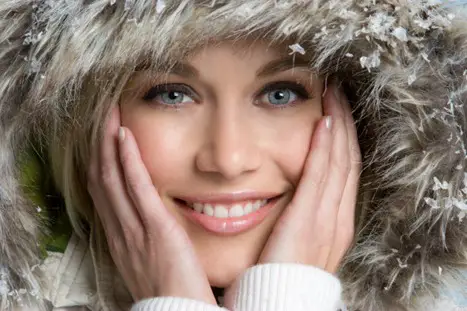 Dry skin and hair problems are common for many of us with changing climate.
Especially in winter, when the climate is cold and the air is too chilly and dry, we need something extra to help our freezing skin most efficiently.
Humidifiers for dry skin in winters can prove to be extremely helpful.
These not only help alleviate dry skin problems but also manage problems related to dry hair.
What Causes Itchy Dry Skin?
Dry skin on body parts (like our face, hands, legs, feet, scalp, forehead, and even hair) can be caused due to several different reasons.
While it can happen at any time of the year, it usually affects individuals during the winter due to harsh winds, low humidity levels, and indoor heating systems.
In addition to dry weather conditions, things that can also make our skin dry are sun exposure, frequent bathing, harsh soap, and detergents.
These can all contribute to making our skin dry, itchy, and dull by extracting the skin's natural moisture. In severe conditions, it can also lead to skin cracking and bleeding.
Why Use Humidifier for Dry Skin?
Natural oils of the skin and their water content act as a natural hydrating agent (or moisturizer) for the skin.
And proper hydration of the skin helps in minimizing the skin's water loss which helps in keeping away the germs and allergens.
Under normal conditions (humidity levels between 30-50%), when the skin is properly hydrated, the needed water content of the skin is supplied by sweat, the atmosphere, and the concealed layers of skin.
However, when the humidity levels drop significantly in winters, we keep applying layers of cold moisturizing creams to keep our skin moisturized.
While it is tempting to opt for topical skin creams to keep the skin soft and supple, it is far easier and more effective to add a good cool mist humidifier that can take care of your skin and hairs.
Installing a simple room humidifier can do the magic, as it helps keep your skin hydrated naturally, without the need to apply any other external winter creams and lotions.
Adding a humidifier for skin care can help in:
Chapped or cracked lips, which is a severe problem for many young adults as well as kids in winter
Parched skin of hands and legs along with wrinkled linings are a serious problem for seniors in winter
Dry hairs and dandruff due to the dry, itchy scalp can take a toll on your overall beauty as it can cause aggravated hair loss.
It is a moist mist of air emitted by the device that keeps the dry skin of your body hydrated, making your skin glowing & hairs shining silky smooth.
5 Best Humidifier For Dry Skin and Hair
When you are planning to buy a new humidifier for your dry skin and hair, keep a note that you DO NOT PICK UP just any humidifier!
You don't want to throw your hard-earned money by spending on an outdated humidifier off the shelf.
And therefore, you should invest in the right one for your family who can benefit all the members for a long.
We have provided below the best humidifiers for dry skin in winter to make it easier for you. Just check out the detailed reviews and choose the best one per your requirements.
1- VicTsing Humidifier
VicTsing humidifier is a great option for those who are planning to shop for a good humidifier for dry skin and hair problems.
This noiseless humidifier comes with a 2L of the water tank, which allows the device to run for about 10 hours.
Additionally, a 45° tilted nozzle is provided to give off continuous mist through a wider humidifying coverage area.
Unlike other models that have button control, the VicTsing humidifier comes with a classic control knob to control the mist and humidity.
Furthermore, the device is designed safely with an automatic stop function when out of water.
Overall, VicTsing Cool Mist Ultrasonic humidifier provides an advanced way to take over the effects of dry air, so that more accessible and complete skincare can be provided at all times.
2- Invisipure Humidifier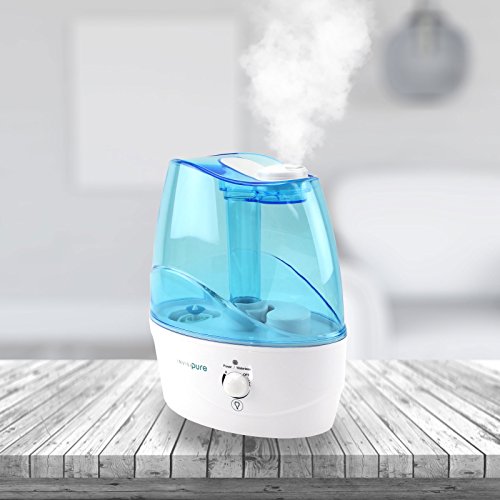 InvisiPure humidifier is another good ultrasonic humidifier for dry skin care which can be considered for home use.
This silent whisper quiet humidifier does not disturb you while sleeping and produces a refreshing visible, and cool mist of moisture for better humidity.
With one refill, this InvisiPure humidifier works for nearly 24 hours. While making breathing more accessible, it also works great to protect your skin from getting dehydrated and dull.
Easy-to-use control dials, low water auto shut-off, touch-activated night light, and many more additional features make this unit an excellent buy for all.
3- Simpletaste Humidifier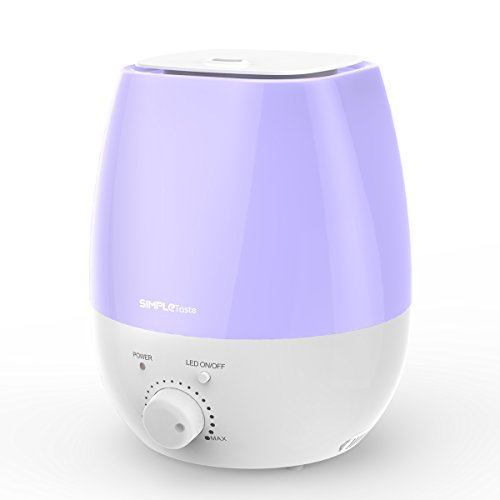 If you want to enjoy the benefits of a humidifier along with an aromatherapy essential oil diffuser, this is again a great device to have.
You can arrange this SimpleTaste humidifier device at the most convenient place in your home, and it works perfectly to prevent all your skin troubles.
Its Ultra-quiet design for moisturizing and scenting the environment silently comes with a 3L capacity tank which is good enough to moisturize your room for 10-20 hours without refilling.
Additionally, there are most adorable color-changing led lights and a stylish control knob, which makes it much more appealing and easy to use
You can get it for yourself or can gift it to your friend who is passionate about aromatherapy.
4- Honeywell Console Humidifier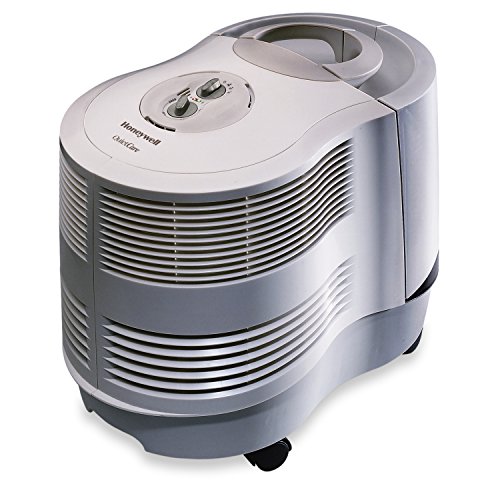 Honeywell Console Humidifier is one of the best to get, especially when you are looking for a single good humidifier for your large family.
You can place this large-sized cool moisture humidifier in your living area to get maximum output that is good to relieve your dry skin conditions.
With its 3-gallon tank, this easy-to-fill Honeywell humidifier works quite well to transform the dry air into cool.
With all the soothing effects, it lets you feel wonderful all the time, no matter in which corner of your home you are present.
Simply go for it! Your family will thank you for adding this fantastic device to your family.
5- PureGuardian Warm And Cool Humidifier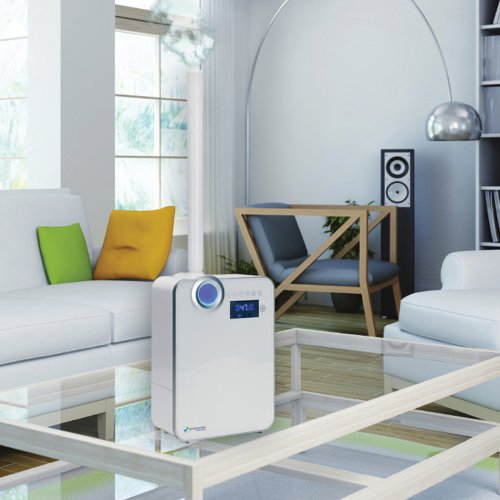 Severe dry air and skin problem is standard both in warm as well as cold climate.
PureGuardian Warm and Cool Mist Ultrasonic Humidifier efficaciously help to solve this problem by creating the proper humidity level in all seasons.
Featuring a 1.32-gallon tank, this PureGuardian Warm and Cool Mist Humidifier comes treated with SilverClean Technology to prevent mold and mildew built upon the water tank.
Furthermore, a built-in humidistat is present in the device to monitor your room humidity which can automatically control the humidifier's output for maintaining the pre-set humidity level.
With so many benefits that come along with this best dual mist humidifier, why not grab the gadget now and provide the most needed comfort to your family?
---
Will Higher Humidity Make My Hair Frizzy?
The dryness in the air not only affects your skin negatively but also takes a toll on your hair too.
Believe me; if your hairs are dry and remain dry for long it may cause issues like itchy scalp, scalp acne, and even worse loss of hairs.
So, you must get an excellent humidifier installed in your living area to help your skin and hair remain in good health condition.
But again, for many people, there is still a question – will higher humidity from a humidifier makes the hair even more frizzy? Can it not impact the health of hairs negatively?
Well, the answer to this question will be Yes and No.
Higher humidity can give your hair a look you do not like. But this will be going to happen if you pick a humidifier that increases the humidity in the air without caring to balance it in the room.
The purpose of a good humidifier is to add optimal humidity into the air without making the conditions uncomfortable.
So, if you choose a good humidifier that comes with a humidistat, it works automatically to adjust the humidity levels to the most comfortable level (somewhere between 35 to 45%)  
If maintained, these levels can give your hair a softer and healthier look without making it frizzy or wet.
What causes dry hair?

Dry, frizzy, and damaged hair is normally a sign that you have a lack of moisture in your hair. If you desire to have naturally curly and wavy hair that looks healthy, make sure that you keep your hair moisturized. Also, refrain from excessive sun exposure, hair wash with chlorinated water, and too much use chemical-based hair styling products that are harsh for your hair.


What does dry hair look like?

Dry hair tends to look curly and wavy. However, these can be highly brittle to touch. Looking in the mirror, you may also notice stray hairs and split ends due to excessive dryness. Often if you do not take care, the dryness in the hair can also cause noticeable dandruff and an itchy scalp.


How can I stop my hair from being dry?

Fortunately, there are a variety of different home remedies that can be tried out to restore the moisture back to your dry hair. You can trim them regularly, wash and condition them, take multivitamins, avoid heated styling, use a humidifier, use essential oils, etc.


Bonus Tip:
Try to ALWAYS use distilled water in your humidifier machine (rather than tap water).
Your tap water supply may have high minerals (like lime and calcium) that can potentially be harmful to your skin and hair when dispersed out as a fine mist of moisture.
Also, it can deposit on your humidifier and furniture over time that can be hard to clean.
---
Tips for Choosing the Best Humidifier for Skin Care
Many clinical research and health care practitioners recommend using humidifiers for winter because they are useful in curing various health problems and complete skincare.
However, while buying the best humidifier for dry skin and hair care in winters, there are a few things you need to consider. These are:
Ease of use and refilling
The noise level it produces while operating
Whether you want a warm mist or a cool-mist humidifier
The filters that need to be changed or cleaned with time
What is the size of the room you want to use a humidifier in
Number of family members, portability, features, and controls
Based on the usage and needs, you should carefully choose between the personal (small-sized) or console-type humidifier (large-sized).
Where a personal or portable unit is meant to humidify only a limited area, console humidifiers are generally meant to humidify larger areas (and maybe your complete house).
Additional features such as aroma diffuser and usage of essential oils can be considered if available.
This can further help heal your hair, skin, and senses most naturally.
Meen Smith is a nurse by profession who loves writing online, spending time with her family and caring for the elderly. She has already worked as an associate editor on various moms, babies, home appliances, kitchen, and healthy living blogs. In her spare time, she also enjoys drawing, reading/writing kindle eBooks and improving her skills a bit.