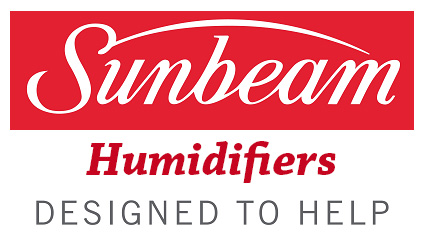 Sunbeam is a reliable brand that offers you an all-season cool mist humidifier for daily personal usage.
Although the brand is not much popular for its humidifier models, there is a model that is worth considering.
In case you want to make a quick buy without doing much research, Sunbeam Cool-Mist Impeller Humidifier is a model you can go with.
No matter what the climatic condition outside is, with the Sunbeam Impeller Humidifier at home, you can always come back to a place called home that gives you a cozy and fresh feeling.
This can be a good buy for all seasons to make your room cozy and comfortable.
But before you plan to buy it, let's get into some details about the model along with its pros and cons.
Sunbeam Cool Mist Impeller Humidifier Review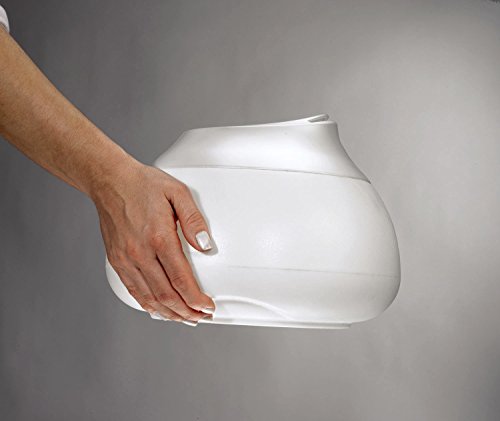 Sunbeam humidifiers don't miss out on too many features and still offer you quality at an affordable price.
Even though this Sunbeam model produces the same level of humidity as other brands and models, one thing I liked most in the unit is its unique impeller technology and functioning.
And due to this, unlike other humidifier models, this does not show pools and puddles of water near or around the place you have kept it.
A few other things that I like about the device include:
Easy and Compact:
First of all, the Sunbeam Impeller unit is ridiculously easy to set up, install and use.
And since it's compact and portable, it's most suitable for small rooms like a nursery.
With less than a foot in width, you can easily place it on your bedroom nightstand, a small table, or even a countertop.
Due to its simple orb-like design, it can fit wherever you want it to be.
Tank Capacity:
Although the unit seems small, the model's tank capacity is good enough to hold more than a gallon of water.
With about 28 hours of run time, this Sunbeam Impeller humidifier can run efficiently with only one filling.
Impeller Technology:
Most of the room humidifiers available on the market use evaporative or ultrasonic technology.
But this is not the case with Sunbeam Cool Mist Impeller Humidifier.
The model is known for its unique patented impeller disk that rotates rapidly, hurling the water towards a diffuser.
The diffuser then breaks down the cool water into a fine humid mist which is released into the air for easy breathing.
Starts Instantly:
The other amazing feature of this Sunbeam humidifier model is its instant start feature.
As soon as you fill in the tank and plug the unit in, it starts working without any button that needs to be pressed.
Simply plug the unit in – to turn it on & unplug the unit – to turn it off.
However, the downside to this simple process is there are no speed settings (low or high) or timers available, hence justifying its low-price tag.
No Filter and Fan Inside:
One of the greatest things about the Sunbeam Cool Mist Impeller Humidifier is it doesn't need a humidifier filter to operate.
And due to this, it's very easy and affordable when cleaning and maintain the unit.
Secondly, the model does not include a fan inside, so it does not make any awkward noise, which is most common in an evaporative type of humidifier.
While most of the time unit operates quietly, you may hear a few bubbling sounds, which may be due to water running low in the tank.
Safely and Discreetly Makes the Air Humid:
Like with all the cool mist humidifiers out there, Sunbeam Impeller is highly safe to use anywhere.
Since no boiling water is involved, you can use it safely around your kids and pets without worrying about the risk of burns or scalds.
The good thing you will love is its discreet nature of humidifying the air around you.
Thanks to its impeller technology, the produced fine mist is so fine and invisible that you hardly believe that a humidifier is working.
Since you are unlikely to see any moisture coming back, it's hard to believe that the unit is helping you get any extra moisture.
But worry not; your unit should be working fine as long as there is water in the tank.
And soon, you realize that your symptoms like cough, congestion, and dry skin are diminishing.
Pros
Cons
+ Easy to refill and compact size
+ No filter is needed, and safe to use
+ Antimicrobial treatment and works very quietly
+ Highly affordable unit with a one-year warranty
– Can produce white dust
– No speed settings, no auto-shutoff, and cannot use essential oils
– May be loud for many individuals, especially when not used properly
How To Use and Clean Your Sunbeam Humidifier?
Using and maintaining your Sunbeam humidifier is pretty easy at home.
With only a few steps, you can set up, place, and start using your humidifier safely in your room.
Starting with removing the top (from the round base of the tank), you first need to fill the tank up in your sink.
When the tank is filled, set the unit at the right place in your room and plug it in. It starts working to produce a fine mist of healthy humidifier air within seconds.
Cleaning the unit is equally easy since there are no nooks and crannies you have to deal with.
However, knowing about proper steps is a key idea here.
Although Sunbeam has already treated the plastic of their humidifier with an antimicrobial treatment, you may need to clean the tank of the unit by soaking it in a light bleach and water solution mix.
If you want, you can use white vinegar instead of bleach. After a few minutes of soaking, rinse it well and wipe it down clean.
For complete detail on how to clean your cool mist humidifier, you may check the guide here.
Cleaning the unit after you have used it for a week is important so that you enjoy its benefits for a long before getting it damaged soon.
What To Do If My Sunbeam Humidifier Is Not Working?
Sunbeam cool mist humidifier impeller humidifier is a sleek and compact humidifier that can be added to your home for cozy breathing air that is humid and fresh.
However, your Sunbeam humidifier unit may go wrong (or in non-working condition) due to a number of possible reasons.
Not Misting:
If your device is not misting properly (or doesn't mist the air at all), you should first check the water level in the tank.
The water in the reservoir should be filled at the recommended levels and not overfilled.
There may be instances when your Sunbeam humidifier does not produce any mist even if there is enough water in the tank.
This may be due to the mineral deposits you need to clean.
Also, ensure that the unit is placed on a flat surface to properly produce the mist.
Producing Noise:
Based on many consumer reviews out there, people, when plugged in the unit, heard a loud vibrating noise.
This needs some adjustments if you happen to hear such noise.
The noise may be due to the lid that is not placed correctly at a place when you put the cap on the tank reservoir back after refilling.
You may, therefore, readjust it and try to get rid of the vibrating noise.
Just in case the unit is making any popping noise, try tapping the end of the water pump (approximately 3/4 of an inch up to the motor cover).
This can help in getting rid of the popping noise.
For many, the noise they hear is not as bad. For them, it's like white noise which is good for sleep.
Blinking Lights:
There may also be a problem related to the Sunbeam humidifier. Both lights blinking.
This is usually a case in evaporative models, which can be due to the unit running out of water. Check the water levels and refill if needed.
Noticing White Dust:
One common thing with a cool-mist humidifier (like impeller and ultrasonic models) is white dust that gets deposited all over, especially closer to the device.
This is due to the minerals that are contained in the water you are using in the unit.
Although the collected white dust is harmless, it's a bit of a nuisance to see it around.
As a remedy, you can either use distilled water or include an additive like a water softener.
For any further problems or questions you have in mind, please check the Sunbeam humidifier troubleshooting
guide here
.
If you cannot find the solution, get it serviced at a reliable service center.
When you have purchased the unit for the first time, it is good to read the user guide/manual carefully to get all the instructions cleared.
This will help to avoid the problems you may face while operating your device.
Just in case you got a defective unit, worry not.
Sunbeam will either repair or replace your broken humidifier for up to one year of your purchase, making your shopping completely risk-free.
Sunbeam Humidifier Parts & Accessories Worth Checking
Opting for genuine Sunbeam humidifier accessories, replacement filters, and parts is a good way to enjoy and operate your device for a long.
Most of these replacement parts are now available online at their official site and in stores like Amazon, Walmart, eBay, etc.
You should check your model carefully and buy only the best genuine part for easy maintenance.
Sunbeam Humidifier Replacement Tank
Sunbeam humidifier replacement tank is the least required accessory that you may need only in case of any damage made to the unit.
Any time you find a leakage in your humidifier's tank, you should replace it with a new one before it causes other damage.
Make sure that you buy only genuine accessories and replacement parts online through Sunbeam's official website.
Sunbeam Humidifier Replacement Filter
Sunbeam SF221 filter is a universal replacement humidifier filter that can easily fit various Sunbeam humidifier models.
It comes with a unique color check feature – a purple color strip that turns red to let you know it's time to change.
An exclusive Arm & Hammer baking soda to easily eliminate all the household odor is also featured so that you can enjoy fresher and cleaner moisture while using your Sunbeam humidifier device.
These Sunbeam humidifier filters can be easily changed by following the Sunbeam humidifier instructions manual provided with your unit.
Before buying your Sunbeam replacement filter online, do not forget to check your specific model, so that you get the right fit filters delivered at your doorstep.
Sunbeam Humidifier Enhancement Tablets
Sunbeam humidifier aromatherapy tablets are the best to have in case you need to enhance the environment of your room while using the Sunbeam humidifier.
These Sunbeam humidifier tablets are easy to use and can be used in all types of humidifiers for a soothing atmosphere.
Sunbeam humidifier enhancer tablets dissolve in water in just 5-7 minutes to provide you with a pleasing scented aroma while your humidifier is working.
You can get these refreshing aloe aromatherapy tablets online at a very affordable price.
Sunbeam Humidifier Water Treatment Solution
If your water supply line supplies water that is hard or contains lots of minerals, you should consider using this solution in your device.
Sunbeam Humidifier Water Treatment Solution helps dissolve the deposited limescale from the heating elements and wick filters.
The bottle comes with 32 ounces of liquid chemicals that can be used for Sunbeam, Holmes, and other humidifiers (cool as well as warm mist).
While using the solution, make sure that you read the information on the label carefully. Also, ensure that you keep the chemical solution away from children.
Ultimately, opting for a Sunbeam humidifier for your home can keep you and your family safe in all seasons.
In addition to the above Sunbeam Impeller Humidifier model, a few other Sunbeam models that are worth checking include Sunbeam Mist Me Personal Humidifier, Sunbeam Humidifier Designer Series, and Sunbeam Purified Mist Humidifier.
However, due to the unit's good price tag and simplicity, we recommend picking the Sunbeam Impeller unit. When it comes to overall value, nothing beats this model.
Why not get one now to make your home a safe and comfortable place to live in?
Meen Smith is a nurse by profession who loves writing online, spending time with her family and caring for the elderly. She has already worked as an associate editor on various moms, babies, home appliances, kitchen, and healthy living blogs. In her spare time, she also enjoys drawing, reading/writing kindle eBooks and improving her skills a bit.